Took one of our motorcycles out today for a ride. Went about 80 miles on approx a gallon and a half, not bad at all!
The drive was pretty, the road was rough and I ran across GRAVEL twice. I'm not 100% sure I can pick this bike up on my own so IÂ went really slowly on those gravel patches and told myself "Go slow and straight, you can do it" and I did!
Can't wait for Michael to be able to go out riding with me once he takes his course next weekend. Hopefully my little Virago will be running next week too!
IPhone pics. Good enough for this trip, but next time I bring the nicer camera!
Stopped at the pipeline viewing area in Fox first.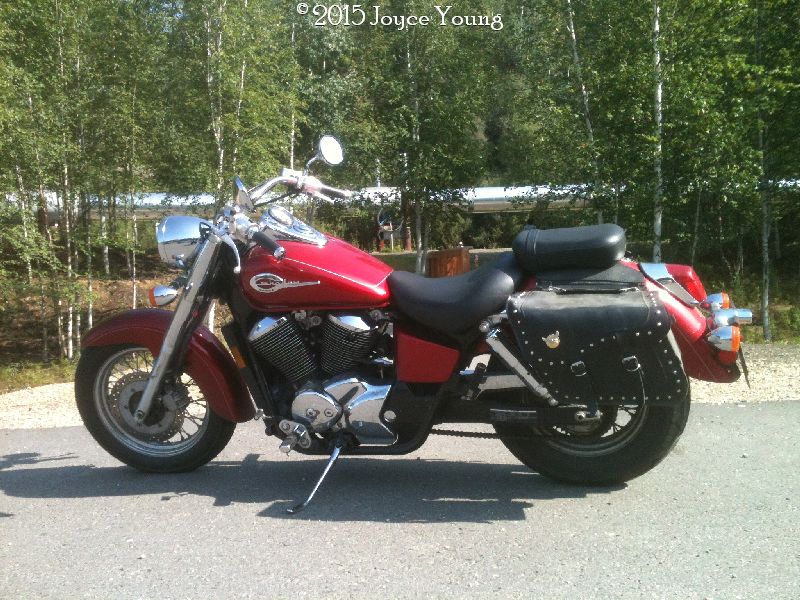 Pretty bike and pretty scenery.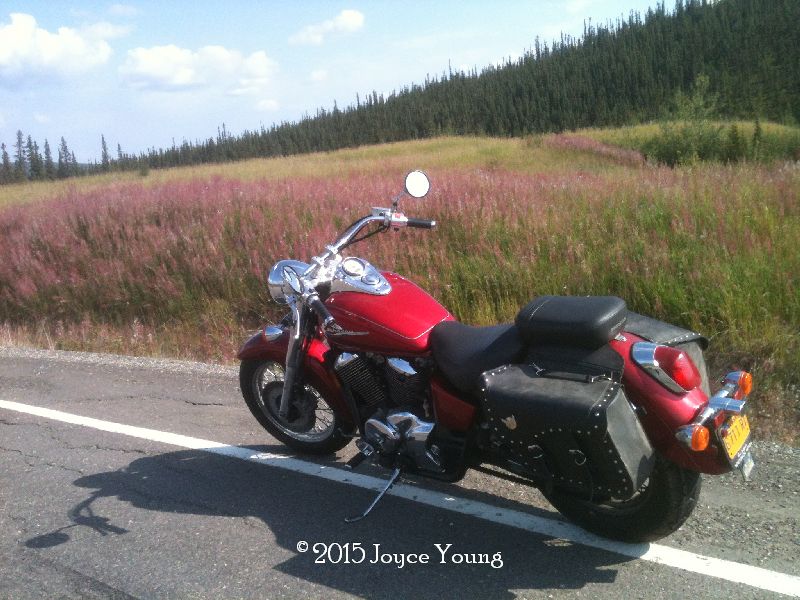 Entering Livengood – Tolovana Mining District.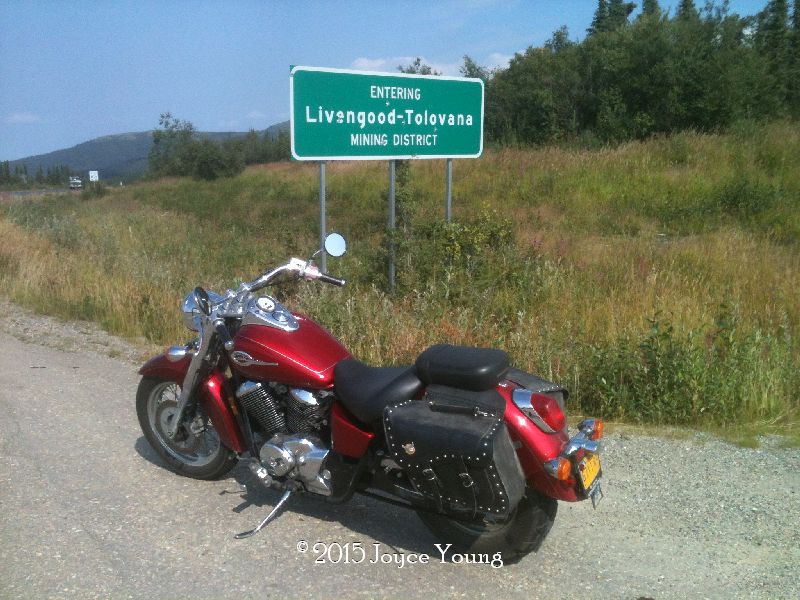 Wickersham Dome Trailhead entrace. Too much gravel for me to go up that road on my own…..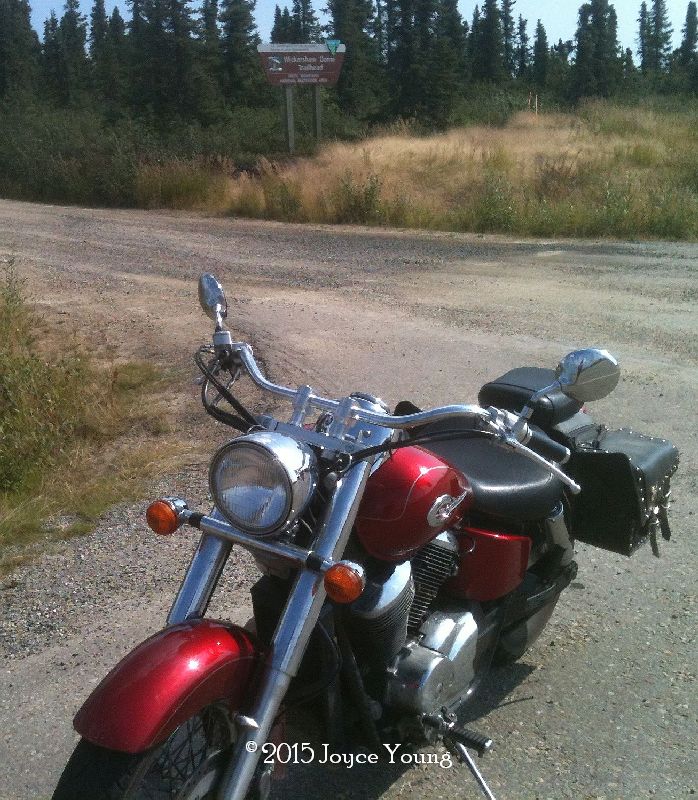 Gravel is scary!

Gravel Super scary!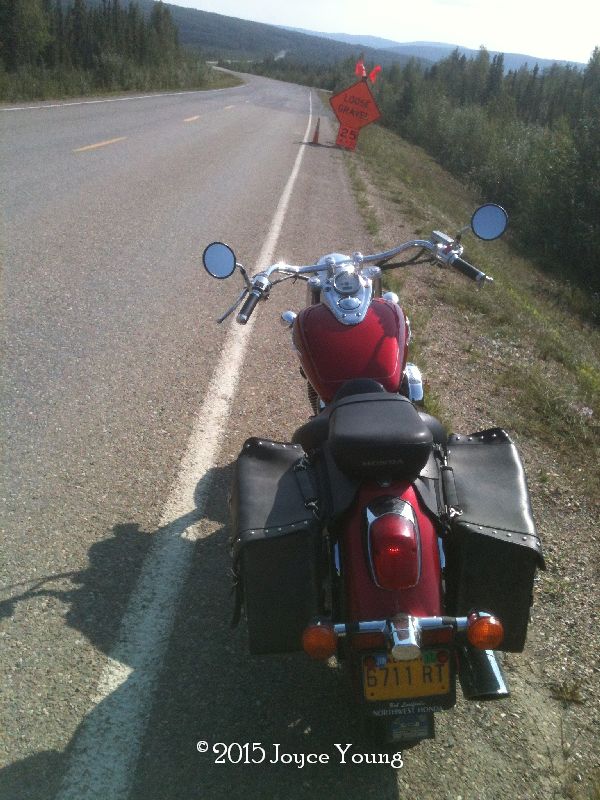 Olnes Pond. By this time I was very comfortable on the bike and even got it up to 80 once, just to see how it handled. I slowed back to 55- 65 for most of the trip though.