Since I am not performing at the recital this year, I was able to take photos and video at the dress rehearsal for the recital. Â I learned how to use the viewfinder "focuser" (I just found out it's called a diopter-adjustment dial) so no more trying to looking though the viewfinder with my reading glasses. Hooray! Thanks to Susan Stevenson for helping me with this!
And holy moly, photographing subjects that move so much is tricky business! I had 544 photos and these were the best and only really salvageable ones. Â I do wish my new lens would arrive as the distance was hard to shoot with just a 50mm lens. Â Sony a6000 on automatic once I realized I shot the first half of the first song on AP. Â The problem with going back and forth from aurora to daytime photography; I remembered to swap the lens and I guess it will become habit eventually to ensure I'm on the right setting for the scene.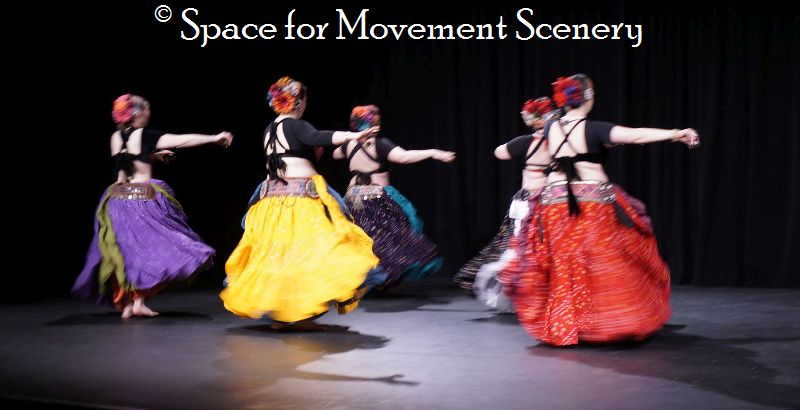 I'm really pleased at how well the ladies have done on their own for the past couple months. Â Melody reapply stepped up and took over Bhangra. Â Melody and Christina worked together on the ITS practices and not only united the existing core group, but managed to help two of our newer members really fit in and work on a hard number that turned out really well.
There's also a bit of sadness associated with these pictures. Â This will be our last recital, at least with me in charge, since I've decided I'm not going to be teaching anymore. Â It's been a while coming for business reasons and the death of my daughter has made everything else seem pointless. Â I'm not sure if the ladies will want to go on without me and I'm not sure if they do want to go on if they want to go on under the name I've used for so long. Â I'm ready to let it go if they want to keep going though, so after the recital I think we will be having a talk about what happens next. For now I'm keeping it quiet, so the recital may go on with much as much positive energy around it as they have put into it.